Despite what the people may feel about Lil Mama, she continues to hold the voice of the young people.  According to her mentor MC Lyte, Lil Mama has been selected for the role as Lisa "Left Eye" in TLC Biopic for VH1 coming soon. MC Lyte spilled the juice at the Inaugural VIBE Impact awards saying this,
"I don't know if I'm supposed to say, but I will," she said. "She just got the role as Left Eye in TLC's new movie. I am so excited for her."
Lyte, who sees potential in Lil Mama takes on the role of becoming her mentor… She explained,
 "I'm gonna put a little bit of my concentration and focus on helping to uplift a sister who is talented, smart, witty, and just had her chances cut too short, and that's Lil Mama 'cause she is a talented young lady,"
The movie is in pre-production stage with T-Boz and Chili as consultants and executive producers. The VH1 movie tell's the story of the trio's raise to fame,  T-Boz's battle with sickle-cell anemia, Left Eye burning down her boyfriend's home, and her tragic death in 2002, as well as the group's financial issues. The movie series gives you a more personal look at the group's storied career, According to Rap-Up.com .
Peep the clip of what MC Lyte had to say about Lil Mama receiving her big movie role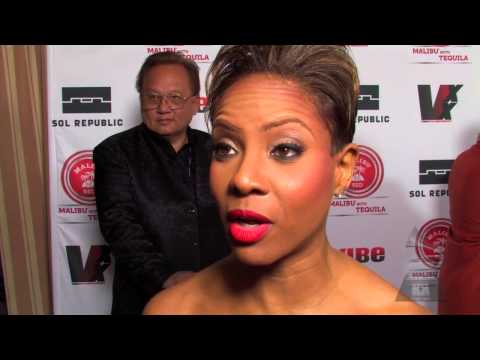 Is Lil Mama a perfect pick for the role? or do you disagree?  let us know your thoughts in the comments section.
-Teewroteit